You are invited to drop in to our well-stocked library in the lower level of the Community Center. A library volunteer will be available to assist you.
Browse our library catalog online with the above links (opens in new tab)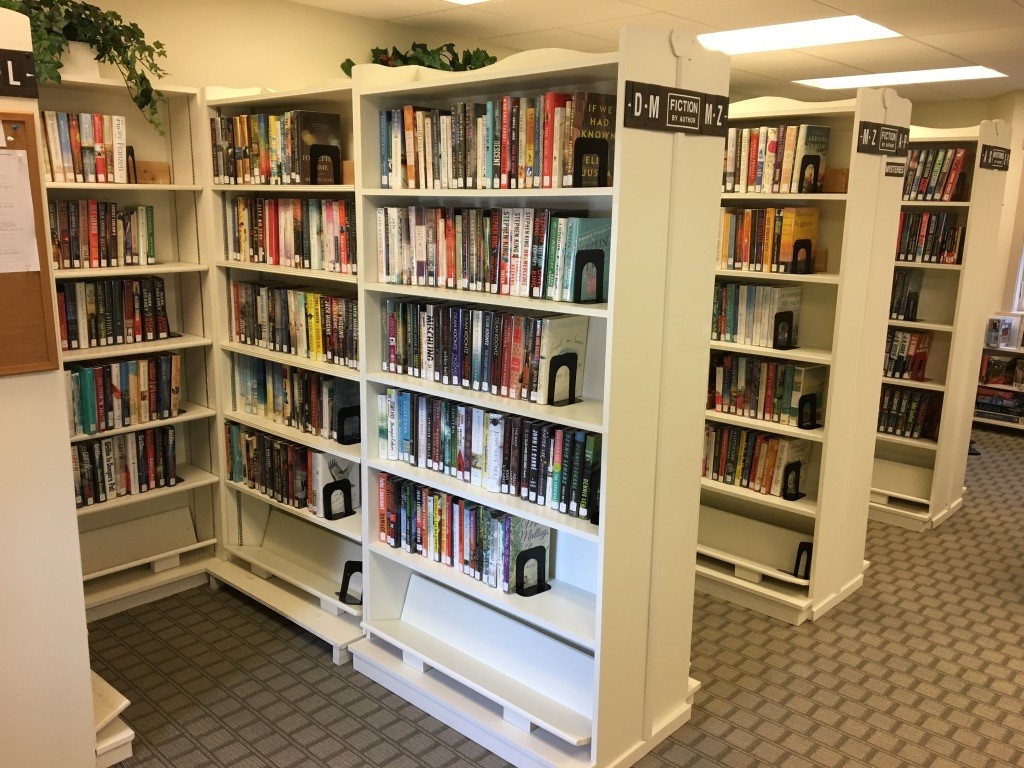 ABOUT THE LIBRARY
The Library houses books, including large print and audio books, DVDs, and puzzles. Residents may borrow most books for two weeks, longer books for three weeks. A book drop for returning books after library hours is located outside the entrance on the lower level. Books may be renewed once.
The fine for overdue books is ten cents per day up to sixty days. The Vice Chair reviews the Circulation file on a scheduled basis. If the book is more than 60 days overdue, the Vice Chair will email or phone the patron. If no response by 90 days, then the Vice Chair will send a letter to the patron to request the replacement of the book or a donation of $10.00 or more
Audio books, DVDs, and puzzles circulate on the honor system: borrow, use and return, without due dates.
The Library is one of the Hershey's Mill amenities, administered by a volunteer board and standing committees, and staffed by volunteers from within the community.
The Library will be closed on the following holidays:
New Year's Day
Memorial Day
Independence Day
Labor Day
Saturday of the Used Book Sale
Thanksgiving
Christmas Day
In addition, the Library will follow the West Chester Area School District as to closures for inclement weather.
YOU CAN SEARCH BY AUTHOR or BY TITLE or KEYWORD here:
OR ONLINE
Type the author or title in the Search bar.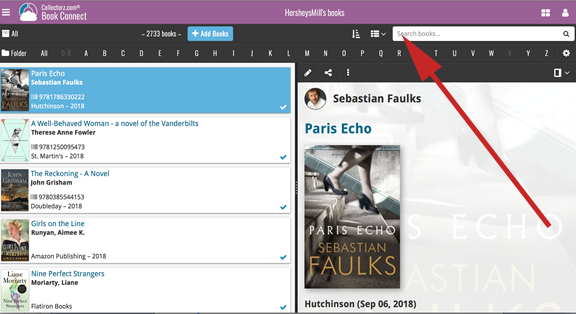 Displays the books in our collection that match the search criteria